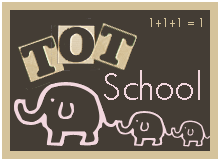 Bella is 33 months old.
It's been a long time since we linked up.
We've been really busy getting ready for baby due in August and Mama has just not felt like doing too much. Hopefully we can do a little more.
We sponge painted.
Played with our three bears dressing puzzle. Bella likes to act like the emotion she picks for the bears. In this picture, she is sleeping.
She absolutely loves to mark off the days on her calendar.
She has been enjoying dress up.
This little froggy had to jump on her trampoline.
She got to go bowling for the first time and LOVED it!
She helped Papa in the yard.
She also learned how to change the oil!

She has also moved up to the big girl class at gymnastics so we don't go down with her anymore.
She also has a love of swimming. With water wings on, she will kick her feet and swim all over the place. She will happily spend hours in the pool.

Hopefully I can motivate myself to do more planned activities with her.