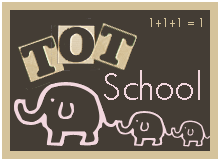 Bella is 22 months old
This was our first week of documented Tot School. I love this idea and hope to keep it up when school starts back up!
We went on a nature walk. We practiced being small...

and tall like the trees!
The biggest goal has been potty training which was a huge success but also explains the pantsless pictures.
We put circles on letter C's and made them into caterpillars.
We did a lot of fine motor and hand/eye coordination tasks.
This was a great creation. She loves it.
We also went swimming, played with chalk, played with our neighbor friend, and much more!