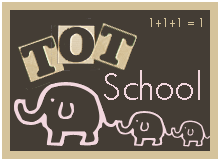 Bella is 25 months old.
Smiles Changes Lives is an organization of dentists that does many things. The day after Halloween, they sponsered a candy drive to get kids to donate some of their candy to send to the troops. We took most of Bella's candy to donate. They had lots of activities to do while there. She got her face painted, made a 'tiara', got a balloon animal, painted, made a bracelet and more. As you can see, it was an exhausting day.
We found some pine cones on a walk so we made some squirrel feeders, which apparently scares our squirrels away.
We read "Go Away Big Green Monster" and practiced putting the pieces on to tell the story.
Then we colored our own pieces.
Cut them out and matched them to our body parts.
Then we glued it onto a green plate. (Okay so not EXACTLY like the book)
We read "Glad Monster, Sad Monster" and used the masks to talk about emotions.
On Saturday, we went to the zoo and watched the animals get their pumpkins that were donated.
Again, we were exhausted.
Our tot trays included:
*Flat marbles on a bath mat
*Monsters Inc. Memory
*Monster Tot Pack (we did this SOOOO many times and yet I can't find one picture of it being used)